Meet The Team
Our team are highly experienced in designing, handling and selling luxury diamond jewellery. Learn more here about the experience and qualities of our team members.
Sam
Sam is the Head Designer and a Director of Paul Bram. He started his career in the jewellery trade as a message boy at 10 years of age and by the age of 18 had worked his way up to engagement ring sales.
Since joining Paul Bram 18 years ago, Sam has specialised in diamond ring and jewellery design. He has completed a Bachelor of Commerce degree as well as being an experienced diamond grader, qualified gemmologist, diamond technologist and registered valuer. Sam oversees the design direction of Paul Bram and has a great deal of experience buying diamonds in overseas diamond markets.
Saranda
Saranda joined the Paul Bram team in 2016 after working for a luxury fashion label for 9 years in a senior leadership role. As the Showroom Manager, Saranda has a natural ability to lead and motivate her team as well as deliver exceptional customer service, resulting in her building and nurturing client relationships and the development of the Paul Bram team. Saranda has undergone professional diamond training and has a Diploma in Retail Management.
She is highly creative and produces beautiful illustrations, which translates to her passion for bespoke jewellery design and providing unique and positive experiences for each Paul Bram client.
Wilson
Wilson began working in the jewellery industry in a boutique jewellery store while completing a Masters in Accounting and Commerce at RMIT University.
After working as a Tax Consultant for a short time, Wilson's passion for jewellery saw him return to the industry as a luxury watch consultant and Assistant Manager at one of Australia's leading jewellery stores. Wilson joined Paul Bram in 2015 as a qualified gemmologist after completing his Diploma in Gemmology as well as a Diploma of Diamond Technology through the GAA.
Wilson's professionalism and qualifications combine to provide the perfect Paul Bram experience for his clients.
Jane
Jane has over 20 years experience as a diamond consultant, including 6 years as manager of a leading Melbourne jewellery store. Her caring nature and professionalism makes her an invaluable member of the Paul Bram team.
Jane is qualified with a degree in textile design as well as completing a GAA Gemmology course. Her passion for high quality jewellery and her knowledge of diamonds allow her to assist clients in selecting the finest diamonds and tailoring jewellery design for their needs. In addition, Jane plays a role in shaping the overall design direction of the business.
Tracy
Tracy joined Paul Bram in 2008 and has been an integral part of the team ever since. Her conscientious and sincere nature together with her attention to detail have made her an indispensable production manager. Tracy's fastidious approach to all tasks as well as her GAA Gemmology accreditation, means that Tracy is ideally suited for overseeing the quality control of all work undertaken at Paul Bram.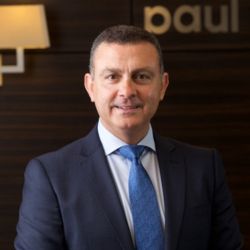 Sam
Sam is a lover of fine art and jewellery and has over 10 years' experience as an art curator and buyer at a prestigious Melbourne gallery. He has also worked with renowned jewellers and with high end luxury brands overseas.
With a Bachelor of Art in French Literature, Sam is multilingual and has a background in translating which allows him to enjoy connecting with people from all around the world. Sam is professional, kind and passionate about customer service and has completed a GAA Gemmology course.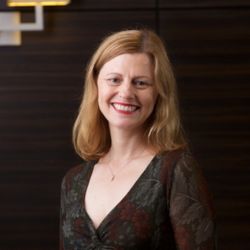 Katy
Katy has 13 years' experience working in a jewellery service department for one of Australia's leading jewellery stores. Working closely with jewellers has enabled Katy to gain a complex understanding of how fine jewellery is made. Being exposed to the complexities of fine jewellery throughout her career, Katy is quick to find solutions and thrives on helping others. The combination of her highly efficient organisational skills and communication both internally and to customers, makes her a great support as our administration officer.
Prue
At a young age Prue began working at an established jeweller in her hometown of Ballarat. Prue's constant exposure to gemstones has ignited her hobby of fossicking for sapphires, a passion which has translated when sourcing coloured gemstones for Paul Bram clients. Prue has completed a GAA Gemmology course as well as a Bachelor of Performing Arts in Musical Theatre and is a talented actress, performing in major Australian productions.
Prue has a fun, friendly and bubbly approach which allows her to deeply connect with her clients.